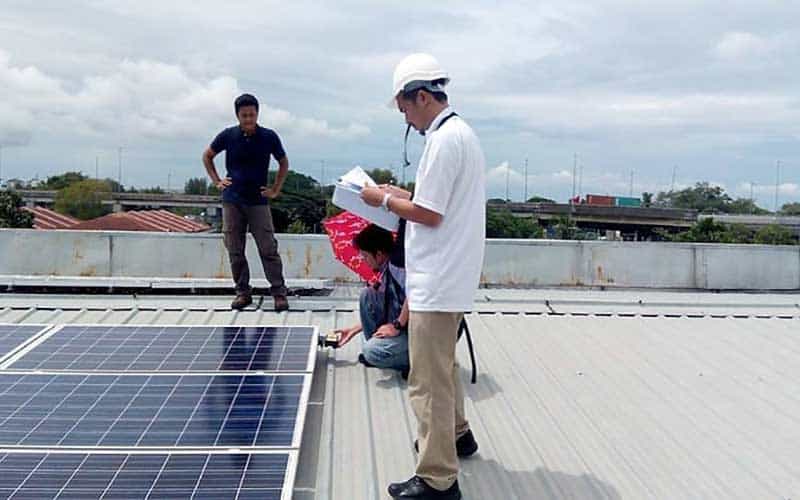 PETALING JAYA: OpenSys (M) Bhd's subsidiary, OpenSys Technologies Sdn Bhd, is targeting 500 household users a month to apply for solar photovoltaic (PV) installation via the newly-launched solar online marketplace, buySolar.
Chief operating officer Luke Sebastian said today buySolar is Malaysia's first one-stop solar online marketplace to give consumers and business customers the freedom to choose solar products with the best financing options.
"The buySolar platform provides end-to-end solar installation services, which include online status of application, cost estimation, solar installer selection, standardised quotation, financing, online monitoring maintenance and after-sales services.
"Upon choosing the solar supplier, customers can request for a quotation and opt for financing options from different banks," he told reporters after the buySolar platform's official launch here.
At the event, OpenSys Technologies also announced a partnership comprising CIMB Bank Bhd and CIMB Islamic Bank Bhd as the financial providers, TNB's subsidiary, TNBX Sdn Bhd, and GSPARX Sdn Bhd as the stakeholders.
Luke said sourcing for reliable solar panel installers and getting the right financing option could be challenging for Malaysian customers because of the complexity of the process and lack of awareness of a trusted financing partner.
"Technology is the tool to bridge various stakeholders' solutions to achieve the objective of this initiative.
"To achieve the government's 20% renewable energy target by 2025, we believe that developing buySoIar helps to bring the transformative impact of emerging technologies such as Internet of Things (loT), Big Data and eBusiness marketplace to the industry," he added.
Earlier, CIMB Islamic Bank CEO Ahmad Shariman Mohd Shariff said CIMB's involvement as an official financier on the buySoIar platform represents its support for Bank Negara's value-based intermediation concept as well as CIMB Group's sustainability pivot.
"To that end, ClMB is pleased to be the official financier for the buySolar platform and we have, in fact, allocated RM100 mil for renewable energy financing.
"CIMB's financing from as low as RM20,000 to RM1 mil covers 100% of the cost of acquiring and installing renewable energy technology," he added. – Feb 18, 2020, Bernama
Source: Focus Malaysia