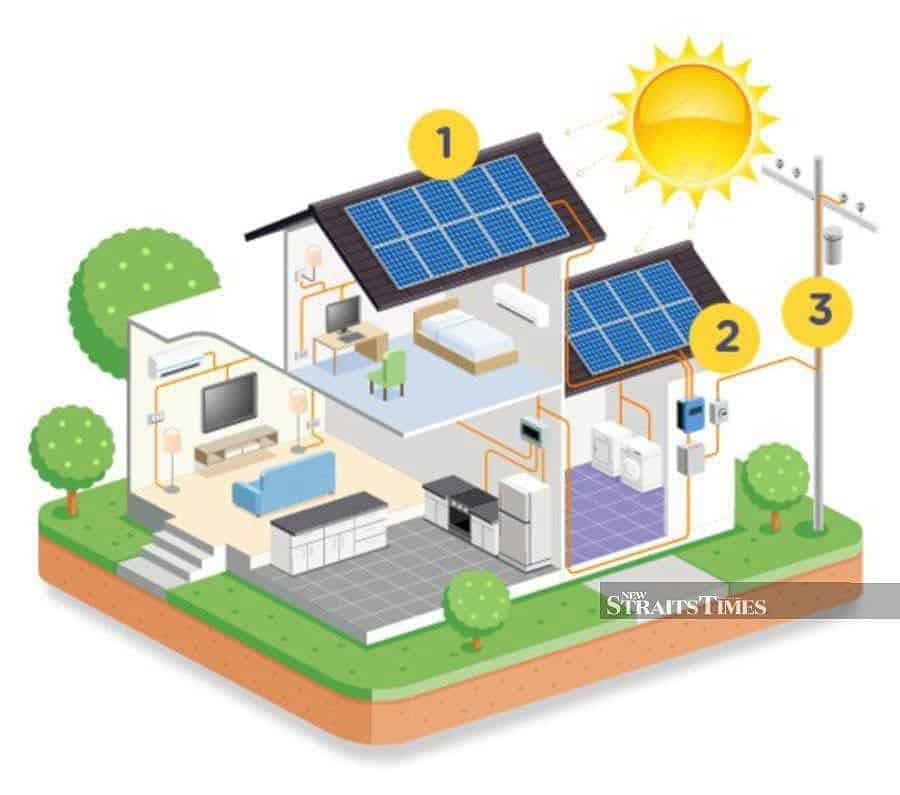 PETALING JAYA: Landed home owners and small and medium enterprises (SMEs) can now generate their own solar energy easily with the launch of buySolar, Malaysia's first one-stop online marketplace for home solar implementation.
Owned by OpenSys Technologies Sdn Bhd, the online platform is aimed at giving consumers and businesses an easy mechanism to install solar panels at their premises.
According to OpenSys Technologies' chief operating officer, Luke Sebastian, the buySolar platform provides end-to-end solar installation services, which include online status of application, cost estimation, solar installer selection, standardised quotation, financing, online monitoring maintenance and after-sales services. "Upon choosing the solar supplier, customers can request for a quotation and opt for financing options from different banks," he said at the platform launch today.
"Besides that, they can also track their processes onsite and view their equipment performance on their dashboard," he said.
The buySolar platform (www.buysolar.my) also features a built-in chat that allows end-users to speak to solar providers directly.
Sabastian said a house owner can start the solar panel installation from as low as RM20,000.
"The smallest installation, which can fit on the roof of a regular 20X70 terrace house, is said able to generate 3kW of energy, which equals to RM300 of monthly electricity bill," he said.
"By installing solar panels, people can reap the benefits of energy savings that could potentially range from 54 to 87 percent, depending on the amount of energy used and the size of the rooftop," said Sebastian.
The mechanism of the energy usage will be dane base on the Feed-in Tariff (FiT). This means the energy generated from the solar panel will be transfered to the grid and the amount generated will be used to help pay the home owner's electricity bill.
The solar panels can last between 20 and 25 years, but need to be serviced regularly.
OpenSys Technologies is looking at making about 500 solar panel installation monthly, in which 80 percent of the users will be from residential customers while another 20 percent from the SMEs.
The buySolar platform initiative is supported by Sustainable Energy Development Authority (SEDA) Malaysia, an authorised government body in implementing the Feed-in Tariff (FiT) as well as Net Energy Metering (NEM) programmes; GSPARX Sdn Bhd (a subsidiary of TNB and a registered solar photovoltaic investor that provides end to end solutions from consultation, installation, maintenance, and monitoring), which will oversee solar quotations, to ensure the best value is provided to the consumers and businesses; TNBX Sdn Bhd, a wholly-owned subsidiary of Tenaga Nasional Berhad which offers the Supply Agreement for Renewable Energy (SARE) scheme and provides contracting, metering, billing, collection, disconnection and customer management for asset owners and investors; as well as CIMB Bank Berhad and CIMB Islamic Bank Berhad as the financier to provide financing options specifically for solar energy, in the form of green loans.
Source: New Straits Times