Honey Production Booms As Bees Thrive In Spain's Solar Panel Fields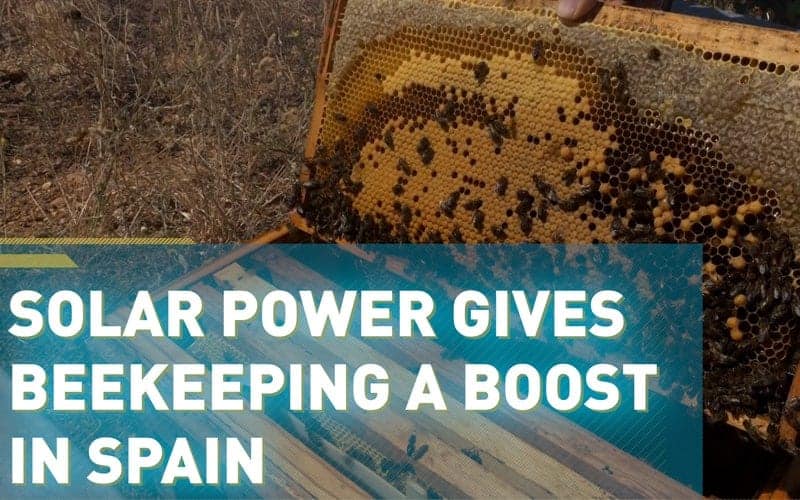 13/06/2022
The bee population and honey production have increased in a town in the south-west of Spain thanks to modern technology combined with traditional techniques. For five generations, Juan Ignacio Lopez and his family have been keeping bees and producing honey in Carmona, near Seville.
Beekeeping has a long and proud history in the town, helping to make Spain the leading EU Nation for honey production. As well as boosting the economy, Ignacio told CGTN Europe that bees were also a vital part of the global ecosystem.
"Due to pesticides and climate change, there is almost no natural population of insects," he said. "Bees are one of the last insect species still surviving in the wild, but even they are in danger. Without bees, most of the food we consume today would not exist."
However, in this corner of southern Spain, bees here are thriving thanks to the Solar Apiary project run by the Endesa energy company.
It's an example of Agrivoltaics, the simultaneous use of land for both solar power and agriculture.
"The apiary, otherwise known as a collection of beehives, sits in a vast expanse of wildflowers and plants which have been planted between the solar panels and allowed to grow naturally. And that means no herbicides, no agricultural chemicals, which makes it a perfect habitat for bees and other pollinating insects," he continued.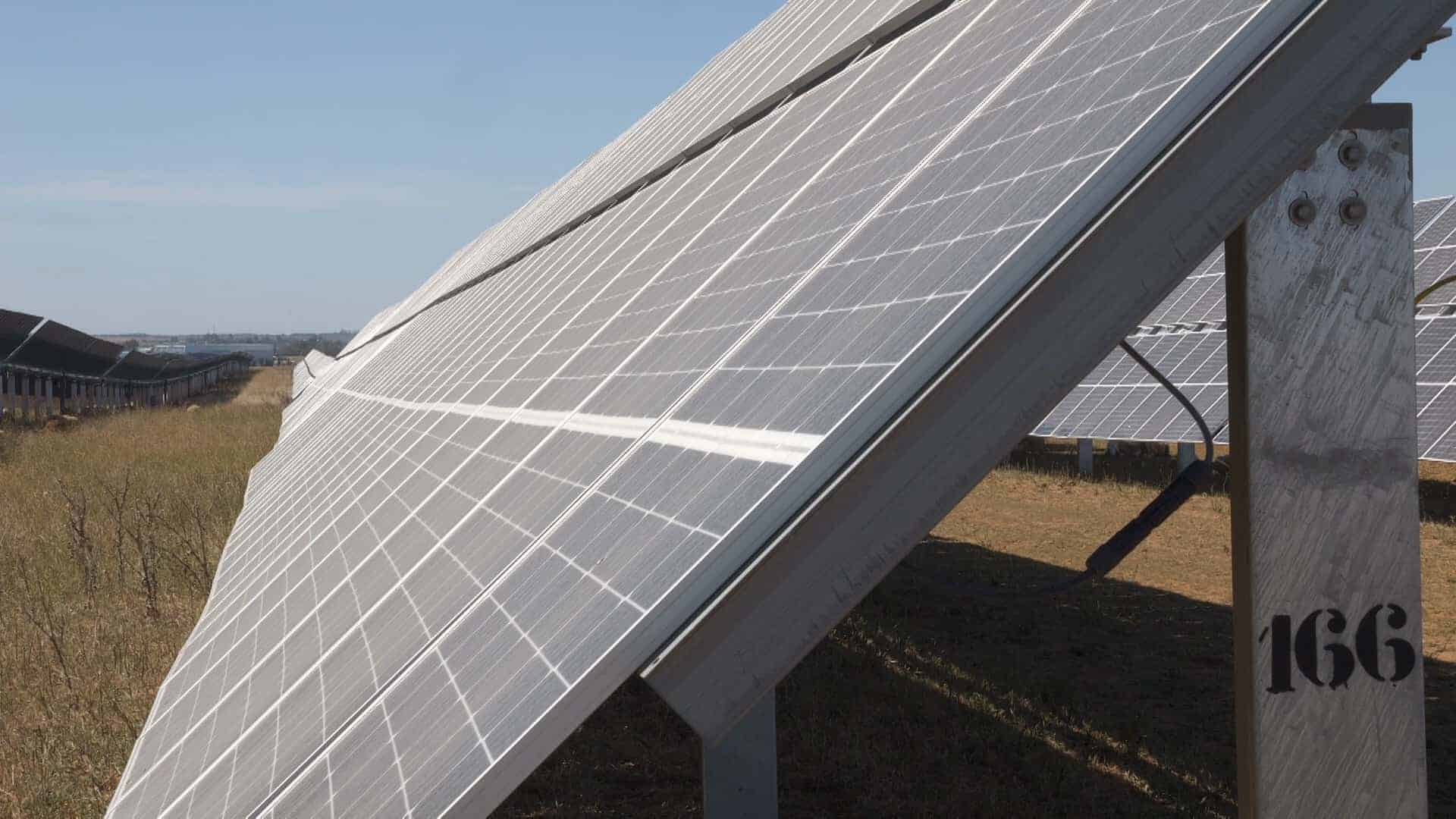 The fields in between the solar panels in southern Spain are provding the perfect mix of biodiversity to support the bee population./Rahul Pathak/CGTN Europe
High tech hives
The bees are also getting the help of the high-tech variety as their hives are all equipped with special sensors to measure temperature and humidity.
The entrances to the hives are also opened and closed at certain times, to regulate internal air circulation.
And it's all monitored from a special control center.
Since Endesa opened this facility in 2020, honey production has increased and what's more, the solar plant itself generates enough power for 30,000 homes while saving 1.2 million tonnes of CO2 from going into the atmosphere every year.
Inmaculada Fiteni, head of sustainability projects at Endesa, says the project is the first of its kind.
"It's the first time that we have created a hybridization between apiculture and renewable energies," she said.
"We also have an agricultural-voltaic project there, which helps to grow aromatic plants that synergize with apiculture and that is thanks to the high degree of pollination of these actual plants."
Similar solar plants from other energy companies have been built in the regions of Andalucia and Extremadura.
A perfect example of an ancient tradition of beekeeping being helped by very modern technology.
Source: CGTN