An Exclusive Offer by GSPARX – Free Solar Insurance
Enjoy One-Year FREE SuriaShield Residential Solar Insurance with a sum insured of RM24,000 and income savings protection benefit of RM3,250 when you go solar with buySolar & GSPARX.
SuriaShield is an affordable residential solar PV insurance that provides a comprehensive 360 ˚ protection plan so that you can switch to solar with greater peace of mind. Enjoy the benefits of: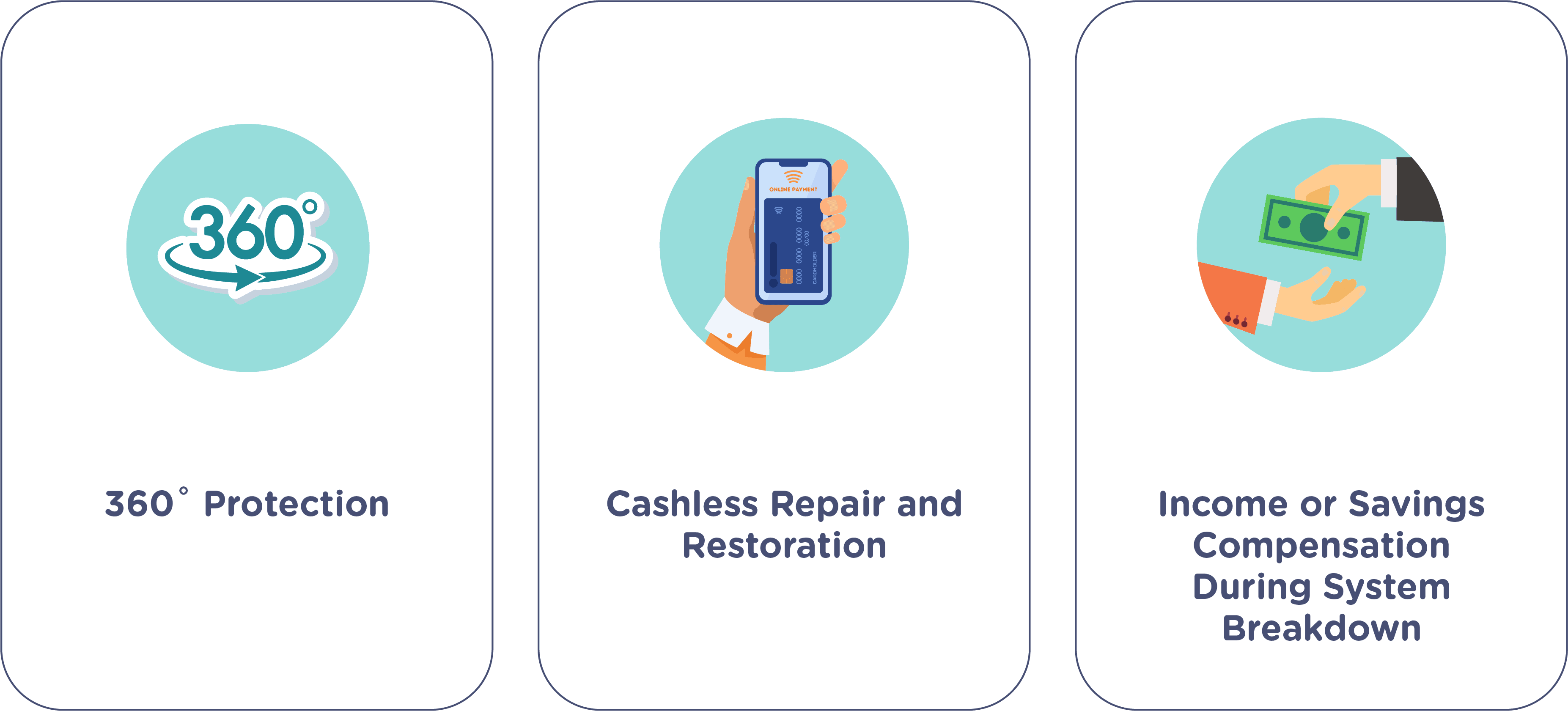 EVERYTHING IN A GSPARX PACKAGE
Supply, Installation, Testing and Commissioning of a standard grid-connected solar PV system
BNEF Tier 1 Solar PV Modules
Highly efficient and reliable inverter from leading inverter technology
Online monitoring
Two-year maintenance
NEM 3.0 Application, Assessment & Metering
One-year SuriaShield solar insurance with an insured sum of RM24,000
Solar PV Module: 12-year product warranty and 25-year linear power output performance warrant
Solar Inverter: 10-year solar inverter product warranty. Extended warranty is available upon request (not part of this package)
Mounting System: 10-year standard warranty against corrosion
1-year Workmanship Warranty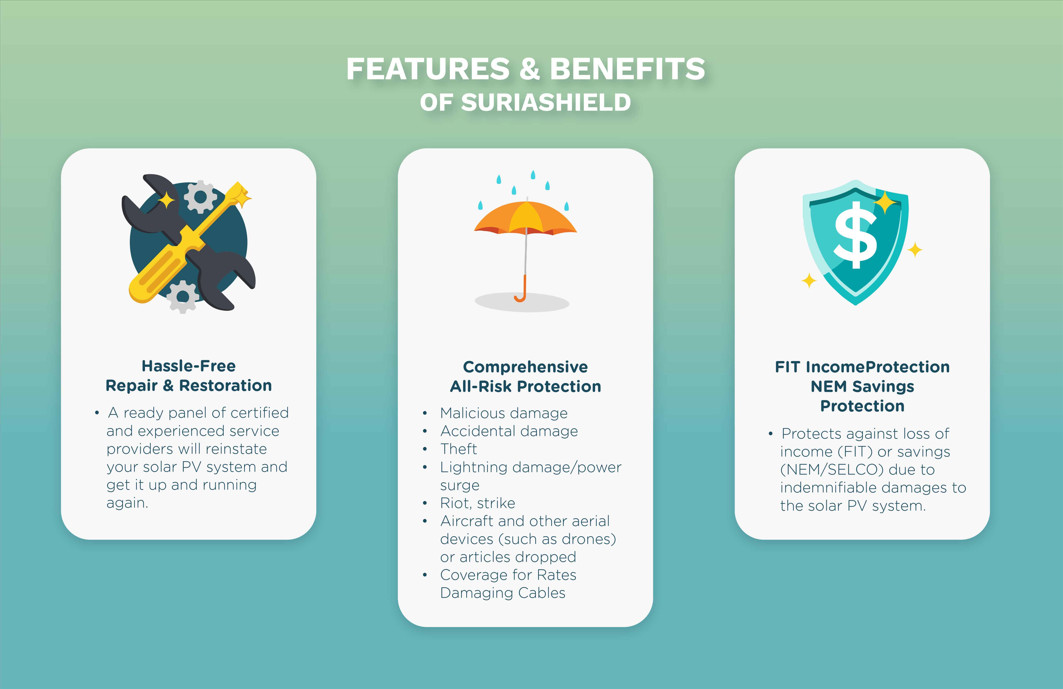 Let us help you to find out your potential savings!