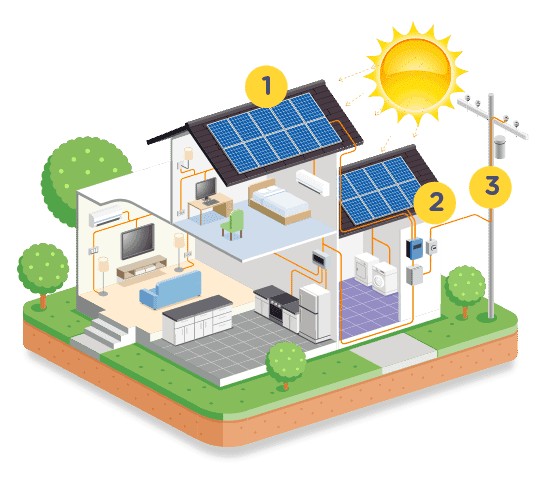 How Solar works?
1

 Solar panels convert solar energy into electrical energy.

2

DC current is converted into AC current for home, business or industrial use.

3

Electricity produced by the solar system will be measured by a meter. Excess electricity from the solar system is sold back to the grid.
We bring the benefits of solar to you.
How buySolar Marketplace Works?
buySolar is the one-stop online platform for you to find excellent solutions to your solar
needs. At buySolar, you are only 6 steps away from getting the best solar solution for your
home. After the installation of your solar panel system, buySolar also offers an online
monitoring system for you to keep track of its performance.